Hi there!!

I've started with another new FO which I participated at Quilt Story.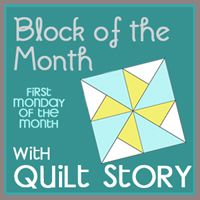 I choose the Lou Lou fabric for the March block . I know... I was late but
better later than never
right...so here is the result of my 9 patch block for the Block of the Month with Quilt Story.
Happy Sewing!!